Safety Data Sheet
Revision Date 11/01/2021
1. PRODUCT AND COMPANY IDENTIFICATION
Product identifiers
Product Name: Uranyl Sulfate Tri-Hydrate
Formula: UO2SO4·3H2O
CAS Number 22743-80-2
UN/NA Number 2910
STCC Number None
CHRIS Code URS
NFPA 704 NO CODES
Brand: IBI Labs
Index-No.: 092-002-00-3
CAS-No.: 6159-44-0
Identified Uses: Laboratory chemicals, Manufacture of substances.
Supplier
IBI Labs
3495 N. Dixie Hwy. Unit # 8
Boca Raton, FL 33431
Tel: 561-826-0061 Fax: 561-892-8450
Emergency Telephone Numbers
INFOTRAC
USA & Canada contact number: 1-800-535-5053
International contact number: 1-352-323-3500
Description
An odorless yellow-green solid.
Sinks in and mixes with water.
A hydrate of formula (H2SO4)2.3H2O is also known. (NOAA, 2003).
2. HAZARDS IDENTIFICATION
Classification of the substance or mixture
GHS Classification in accordance with 29 CFR 1910 (OSHA HCS)
Acute toxicity, Oral (Category 2), H300
Acute toxicity, Inhalation (Category 2), H330
Specific target organ toxicity – repeated exposure (Category 2), H373
Acute aquatic toxicity (Category 2), H401
Chronic aquatic toxicity (Category 2), H411
GHS Label elements, including precautionary statements
Pictogram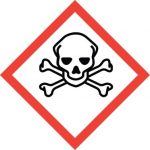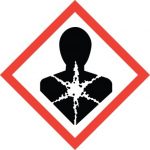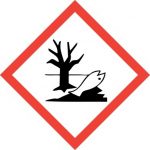 Signal word Danger
Hazard statements
H300 + H330 Fatal if swallowed or if inhaled.
H373 May cause damage to organs through prolonged or repeated exposure.
H411 Toxic to aquatic life with long lasting effects.
Precautionary statements
P260 Do not breathe dust/fume/gas/mist/vapors/spray.
P264 Wash skin thoroughly after handling.
P270 Do not eat, drink, or smoke when using this product.
P271 Use only outdoors or in a well-ventilated area.
P273 Avoid release to the environment.
P284 Wear respiratory protection.
P301 + P310 IF SWALLOWED: Immediately call a POISON CENTER or doctor/physician.
P304 + P340 IF INHALED: Remove victim to fresh air and keep at rest in a position comfortable for breathing.
P310 Immediately call a POISON CENTER or doctor/physician.
P320 Specific treatment is urgent (see supplemental first aid instructions on this label).
P330 Rinse mouth.
P391 Collect spillage.
P403 + P233 Store in a well-ventilated place. Keep container tightly closed.
P405 Store locked up.
P501 Dispose of contents/container to an approved waste disposal plant.
Reactivity Alerts
Radioactive Material
Air & Water Reactions: Soluble in water.
Fire Hazard: No information available.
Health Hazard: Inhalation of dust may irritate nose and throat. Contact with eyes causes irritation. (USCG, 1999)
Reactivity Profile: Inorganic oxidizing agents can react with reducing agents to generate heat and products that may be gaseous (causing pressurization of closed containers). The products may themselves be capable of further reactions (such as combustion in the air). The chemical reduction of materials in this group can be rapid or even explosive, but often requires initiation (heat, spark, catalyst, addition of a solvent). Inorganic oxidizing agents can react violently with active metals, cyanides, esters, and thiocyanates.
Explosives often consist of an inorganic oxidizing agent mixed in intimate contact with a reducing agent. Gunpowder is such a mixture. Other examples are a mixture of sugar (an organic compound) plus sodium chlorate and magnesium (an inorganic reducing agent) plus barium peroxide. Compounds that inherently contain a group that is a reducing agent, and an oxidizing agent are classed in both Group 44 (Inorganic Oxidizing Agents) and in Group 45 (Inorganic Reducing Agents; for example, ammonium nitrate).
The strongly oxidizing elements oxygen and fluorine are classified here. Inorganic oxidizing agents that are also acids (such as nitric and perchloric acids) are not included in this group. They are in Group 2 (Acids, Inorganic Oxidizing). (REACTIVITY, 2003) Belongs to reactive group(s).
3. RESPONSE RECOMENDATIONS
General advice:
Consult a physician.
Show this safety data sheet to the doctor in attendance.
Move out of dangerous area.
If inhaled:
If breathed in, move person into fresh air.
If not breathing, give artificial respiration.
Consult a physician.
In case of skin contact: Flush with water. (USCG, 1999)
Protective Clothing: Approved dust respirator; goggles or face shield; protective clothing (USCG, 1999)
First Aid
Get medical attention after all exposures to this compound.
Ingestion: Give large amounts of water; induce vomiting.
Eyes: Flush with water for at least 15 min.
4. FIREFIGHTING MEASURES
Suitable extinguishing media: Use water spray, alcohol-resistant foam, dry chemical, or carbon dioxide.
Special hazards arising from the substance or mixture: Carbon oxides, Uranium oxides
Advice for firefighters: Wear self-contained breathing apparatus for firefighting if necessary.
Further information: No data available
5. HANDLING AND STORAGE
Precautions for safe handling:
Avoid contact with skin and eyes.
Avoid formation of dust and aerosols.

Provide appropriate exhaust ventilation at places where dust is formed.
Conditions for safe storage, including any incompatibilities: Keep container tightly closed in a dry and well-ventilated place.
Specific end uses: No other specific uses are stipulated apart from the uses mentioned in section 1.
6. EXPOSURE CONTROLS
Appropriate engineering controls:
Avoid contact with skin, eyes, and clothing.
Wash hands before breaks and immediately after handling the product.
Personal protective equipment
Eye and face protection:
Use face shield and safety glasses.
The equipment for eye protection must be tested and approved under appropriate government standards such as NIOSH (US) or EN 166(EU).
Skin protection:
Handle with gloves.
Gloves must be inspected prior to use.
Use proper glove removal technique (without touching glove's outer surface) to avoid skin contact with this product.
Dispose of contaminated gloves after use in accordance with applicable laws and good laboratory practices.
Wash and dry hands.
Full contact:
Material: Nitrile rubber
Minimum layer thickness: 0.11 mm
Break through time: 480 min
Material tested: Dermatril® (KCL 740 / Aldrich Z677272, Size M)
Splash contact:
Material: Nitrile rubber
Minimum layer thickness: 0.11 mm
Break through time: 480 min
Material tested: Dermatril® (KCL 740 / Aldrich Z677272, Size M) data source: KCL GmbH, D-36124 Eichenzell, phone +49 (0)6659 87300, e-mail sales@kcl.de, test method:
EN374
If used in solution, or mixed with other substances, and under conditions which differ from EN 374, contact the supplier of the CE approved gloves. This recommendation is advisory only and must be evaluated by an industrial hygienist and safety officer familiar with the specific situation of anticipated use by our customers. It should not be construed as offering an approval for any specific use scenario.
Body protection: Complete suit protecting against chemicals, the type of protective equipment must be selected according to the concentration and amount of the dangerous substance at the specific workplace.
Respiratory protection:
Where risk assessment shows air-purifying respirators are appropriate use a full-face particle respirator type N100 (US) or type P3 (EN 143) respirator cartridges as a backup to engineering controls.
If the respirator is the sole means of protection, use a full-face supplied air respirator.
Use respirators and components tested and approved under appropriate government standards such as NIOSH (US) or CEN (EU).
Control of environmental exposure:
Prevent further leakage or spillage if safe to do so.
Do not let product enter drains.
Discharge into the environment must be avoided.
7. PHYSICAL PROPERTIES
Flash point: Data unavailable
Lower explosive Limit: Data unavailable
Upper explosive Limit: Data unavailable
Auto ignition Temperature: Data unavailable
Melting point: Data unavailable
Vapor pressure: Data unavailable
Vapor density: Data unavailable
Specific gravity: 3.28 at 68.0 ° F (USCG, 1999)
Boiling point: Data unavailable
Molecular weight: 420.2 (USCG, 1999)
Water solubility: Data unavailable
AEGL: Data unavailable
ERPG: Use TEEL data
| | | |
| --- | --- | --- |
| TEEL-1 | TEEL-2 | TEEL-3 |
| 0.6 mg/m3 | 1.0 mg/m3 | 10.0 mg/m3 |
| (TEEL, 2005) | | |
IDLH: 10.0 mg/m3 As U (soluble compounds, as U); a potential human carcinogen. (NIOSH, 2003)
8. REGULATORY INFORMATION
Regulatory Names: No information available.
CAA RMP: Not a regulated chemical.
CERCLA: Not a regulated chemical.
EPCRA 302 EHS: Not a regulated chemical.
TRI (EPCRA 313): Not a regulated chemical.
RCRA chemical code: none
Alternate chemical names:
URANIUM (SOLUBLE COMPOUNDS, AS U)
URANIUM SULFATE
URANIUM SULFATE TRIHYDRATE
URANYL SULFATE TRIHYDRATE
9. DISPOSAL CONSIDERATIONS
Waste treatment methods
Product:
Offer surplus and non-recyclable solutions to a licensed disposal company.
Contact a licensed professional waste disposal service to dispose of this material.
Dissolve or mix the material with a combustible solvent and burn in a chemical incinerator equipped with an afterburner and scrubber.
Contaminated packaging: Dispose of as unused product.
10. TRANSPORT INFORMATION
The U.S. Department of Transportation (D.O.T.) Code of Federal Regulations (49 CFR Parts 100-185), the International Air Transportation Association (IATA), International Civil Aviation Organization (ICAO) and International Maritime Organization (IMDG) are all factored into the classification and transport of material.
Proper Shipping Name:
Hazard Class:
UN/ID Number:                                To be determined on a case-by-case basis.
Special Information:
Packing Group:
Classification of substances with multiple hazards must be determined in accordance with the criteria presented in the above-mentioned regulations. Due to the various quantities/combinations of materials being shipped at one time, the information above must be determined based on the characteristics of the specific shipment.
11. OTHER INFORMATION
Copyright 2014 IBI Labs. License granted to make unlimited paper copies for internal use only.
IBI Labs expects that recipients of their material are in compliance with 29 CFR 1910.1200(h) which requires employers to provide employees with effective information and training on hazardous chemicals in their work area.
The information and recommendations set forth herein are presented in good faith and believed to be correct as of the revision date. However, recipients of this material should use this information only as a supplement to other information gathered by them and should make independent judgement of the suitability and accuracy of this information. IBI Labs will not be liable for any special, indirect, incidental, or consequential damages, including but not limited to, loss of any kind whatsoever resulting from the use of the information provided in this Safety Data Sheet. IBI Labs expressly includes all warranties, expressed or implied, including warranties of merchantability and fitness for a particular purpose.
This information is furnished without warranty, and any use of the product not in conformance with this Safety Data Sheet, or in combination with any other product or process, is the responsibility of the user.
Revision Date 11/01/2021